Artist Profile: Ben Karas of Thank You Scientist
August 04 2023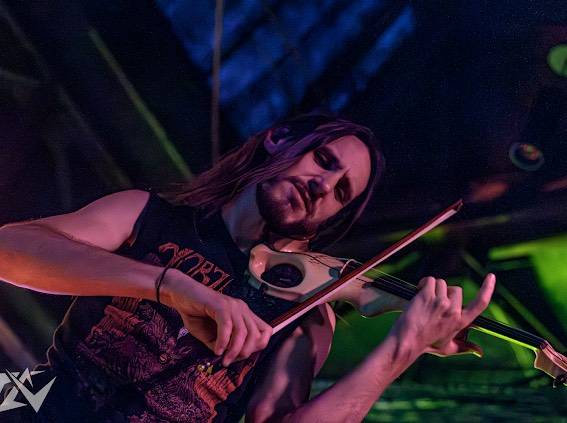 Photo Credit: Tyler Capone-Vitale
Ben Karas is a composer, producer, engineer, and performer who may be best known as a member of Thank You Scientist. Hailing from New Jersey, the band performs progressive rock with soundscapes that have included fretless guitar, shamisen, sitar, trumpet, saxophone, theremin, and Ben on electric violin. Their newest release is the 2021 EP "Plague Accommodations".
Ben describes the band's sound as fusion rock due to the eclectic variety of influences. "It's like if you took your old iPod, shook it up, and it spat out 7 adequately-dressed guys playing different instruments."
Ben's formal musical education focused on classical violin, but his personal influences are decidedly more modern, including metal icons like Ozzy Osbourne, Cannibal Corpse, and Emperor. Throughout his performing career, he has eschewed what might be considered conventional violin parts in favour of more aggressive textures played through guitar pedals and tube amps, which led him to discover Empress Effects.

"I was looking for an EQ pedal, and reviews of the ParaEq reported that it was great for transparent tone shaping and surgical adjustments. I got one and absolutely dug it! I like it so much that I bought a ParaEq MKII Deluxe very shortly after its release."
Ben has since added a Germ Drive and Compressor to his live rig. His signal chain on Thank You Scientist's current tour starts with his ETJ 5-string violin, which is sent into the Empress Compressor and Germ Drive, and then goes to his signature EVO BK50 amplifier. A Helix is in the amp's effects loop, and the amp feeds an EVO 2x12 cabinet with Celestion speakers that Ben mics with a Heil PR20.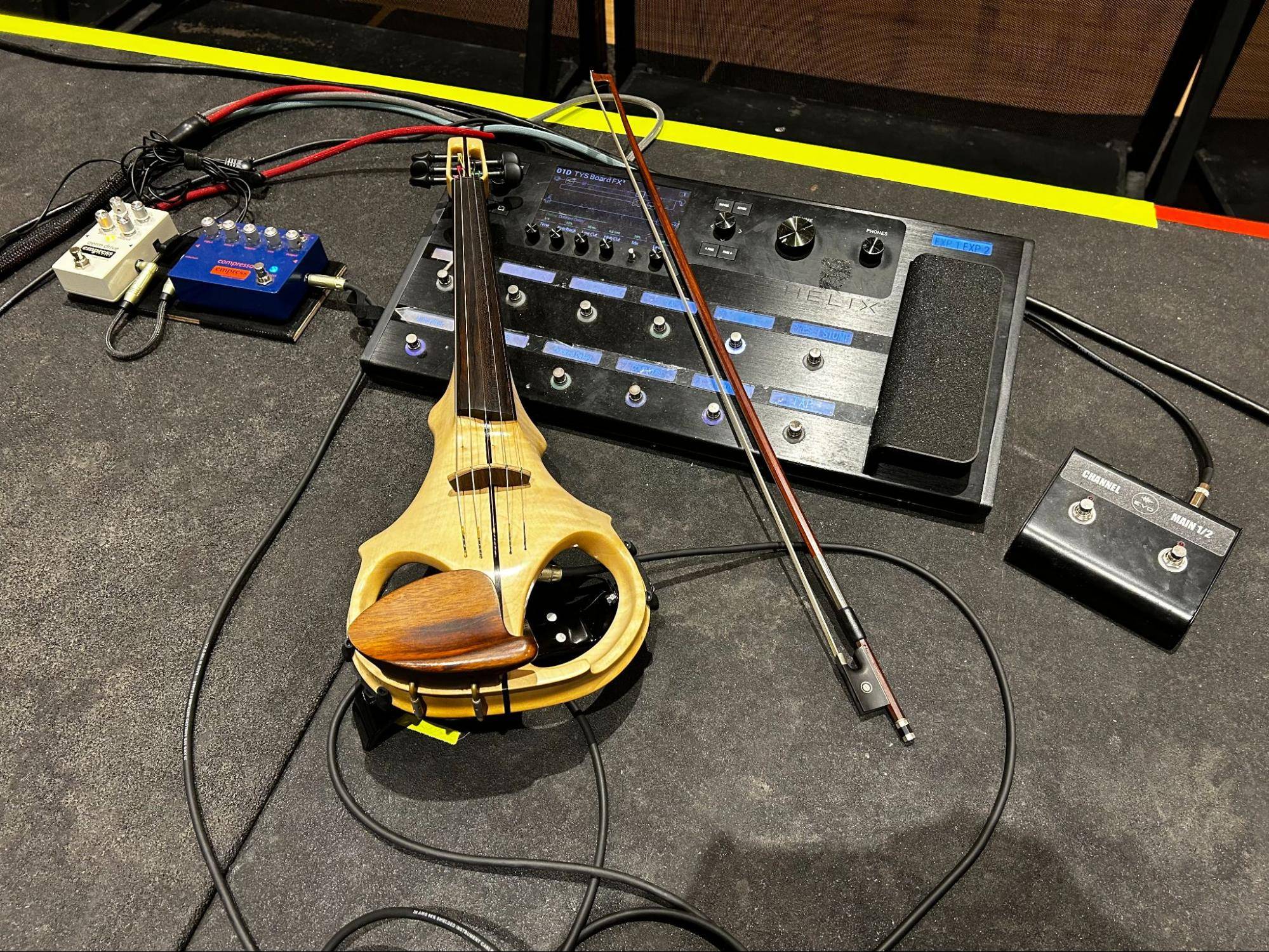 "The Compressor is very smooth and pleasing to play through, compared to other compressors I've tried. The blend feature is essential. I like to have a lot of attack available at my fingertips, so I run parallel compression at around a 50/50 blend of the wet and dry signals. I use the 2:1 ratio, with the input around 2 o'clock, the attack around 9 o'clock, and the release around noon."
When he isn't touring with Thank You Scientist, Ben plays with folkloric black metal band Windfaerer, and offers mixing, production, and arrangement services to other musicians through his company Frost Gauntlet Recording. 
In the studio, Ben uses his ParaEq MKII Deluxe to sculpt violin and guitar parts. "Dialing in tone in the studio is always trickier than dialing in live sound. In the studio, everything is under the microscope to be preserved and listened to over and over again. Live, it's about putting on a memorable performance at a specific moment in time."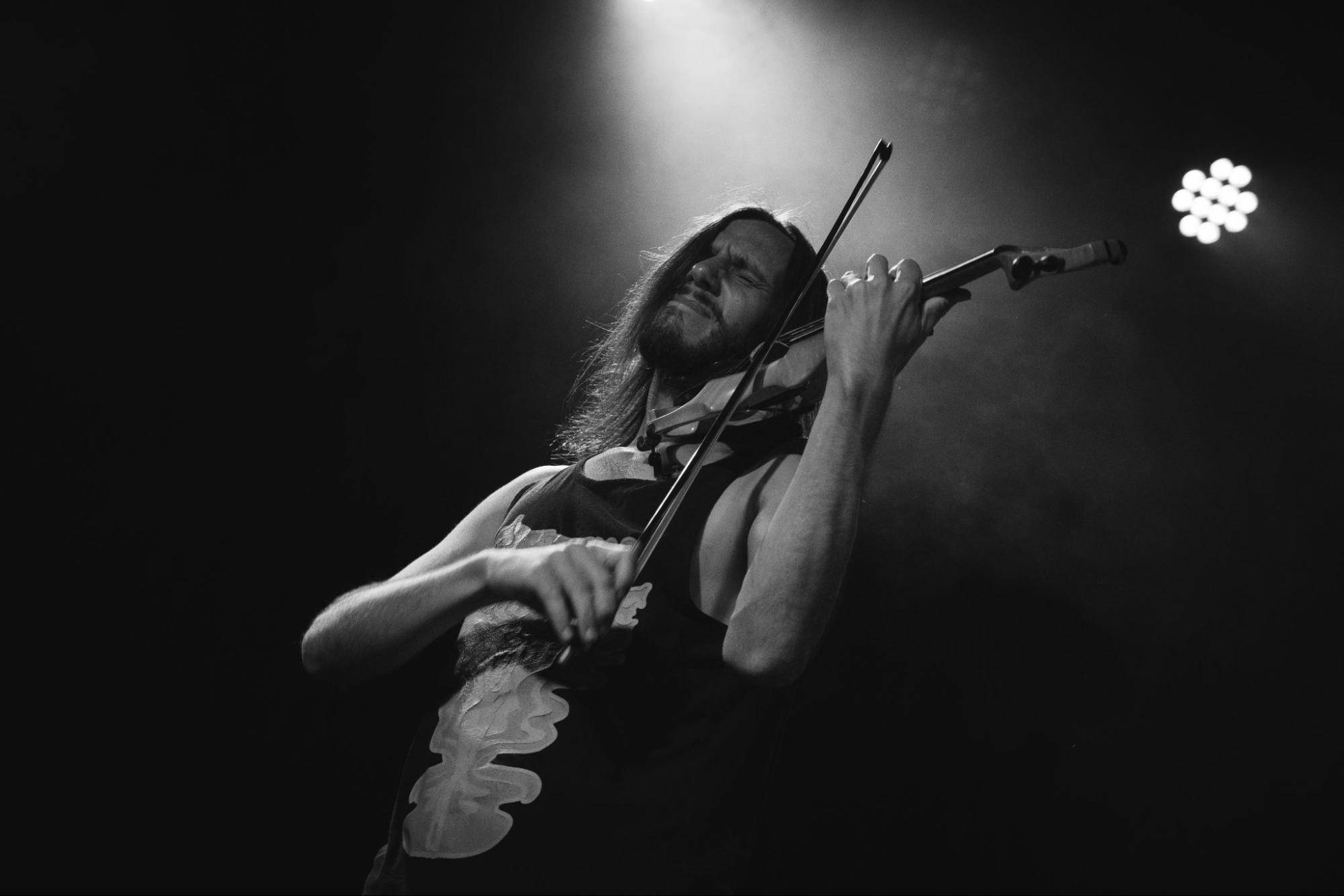 When asked if he has a favourite Empress pedal, Ben demurs: "It's impossible to pick a single pedal, as it depends on the application. I'm on tour right now, so I'll go with the Empress Compressor since it's an instrumental part of my live sound." Is anything on his wishlist? "Definitely the Heavy Menace. I love trying different distortion and overdrive pedals for violin and guitar, and I am eager to hear what Empress has created for high-gain tones."
Fans can catch Ben with Thank You Scientist on the SS Neverender Cruise on October 23-27 as part of a lineup including Coheed and Cambria, Animals as Leaders, and Sunny Day Real Estate. They will also be playing at the Palladium in Worcester MA on November 18 supporting Periphery, Plini, and Archspire.
The Thank You Scientist and Windfaerer discographies are available to stream on Bandcamp, Spotify, and Youtube.
Follow Ben on Instagram at @benkarasviolin and @frostgauntletrecording for updates on his music and projects, including an impending announcement of a new, original band which will heavily feature his violin playing - and his Empress Effects pedals!